Have you ever met Tintin in real life? Well, I think have. With the exception that he was bearded and didn't have a dog.
Other than that, here's the image I'll leave with you with so that you can picture Date #22 as you read:
[Edit: I mean the blonde Tintin, not the ginger one as it seems like there are two.]
I swiped him knowing that I recognized him, but I decided to skip pretending like I actually knew him since we had never talked, I'd just Facebook stalked him (I do that quite a lot, actually – pretend I've only just met someone when really, I've Facebook stalked the shit out of them). I had seen him before, sitting down working hard at a co-working space where we were both based. From a distance he looked inoffensive, shy and the blonde beard gave him a bit of street cred. Yes, another bearded young professional in Wellington.
I believe he made the first move, I can't actually recall, and since editing this blog he has deleted his Tinder profile and re-joined a few times. Typical bearded men who overthink their Tinder presence…
He had pretty good chat through Tinder, though I had built up this image in my head that he would be extremely awkward and shy in real life. His photos depicted a very blonde, very bearded big kid with blue eyes and a baby face. He wore a lot of checked shirts in various colours according to his Tinder profile. Another classic lumberjack look alike, AKA Date #13. So Hipster. So Wellington.
After some above average yet still mediocre chat, we agreed to meet for coffee at Stories on Cuba Street. I was running strangely early for my coffee with the blonde-bearded hipster and decided to go and check out more Coachella-themed stationary at Typo to kill some time. I spent about twelve minutes in a store that was hardly bigger than 3 meters wide on either side. I'm embarrassed at how often I've mentioned a shop that I haven't actually spent money in. People must assume I just loiter in Typo in between all my Tinder dates. Which as it turns out isn't far from the truth.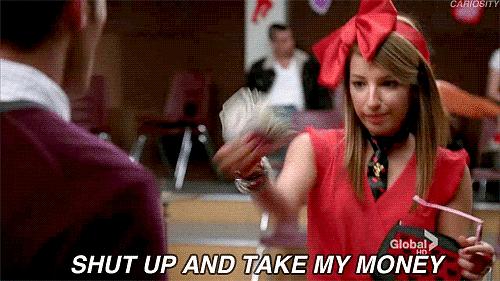 We arranged to meet during the morning coffee time frame and I made up some excuse at work about meeting a friend early for coffee as a way of taking an early lunch break. Although my dating exploits were hardly a secret to my colleagues (with my casual slutty work attire and the pash rash,) I didn't want to admit every day that I was meeting a stranger for my caffeine fix.
On this particular occasion, it was a cold morning and my frequent Tinder dating meant that my care factor for how I looked was decreasing at a rapid pace. On this momentous occasion, I thought it was an excellent idea to wear black ponte pants courtesy of the Gla'sons with some brogues I had picked up from Hush Puppies. Not the sexy comfortable footwear that is made fashionable by Taylor Swift or the Kardashians, I'm talking about these bad boys with straight black pants:
It looked terrible, but I didn't care, and it wasn't like checked shirts were making me feel intimidated.
Date #22 was on time and weirdly enough, we were communicating solely through Tinder. Usually I try and upgrade to personal texting devices as soon as possible as a way of storing my conversations for dis blog, but I had clearly dropped the ball this time. He was waiting for me, on the street, in the cold, unaware that I was purposely avoiding him so that I wasn't the one waiting on Cuba Street like a weirdo. He offered to get me a hot beverage before I had even got there. 10 points to Gryffindor! Take note, Date #7.
He was shorter in real life than I had anticipated. Maybe I imagined this blonde hair, blue eyed guy to be Nordic in all aspects, but he fell short of expectations. We had a few mutual friends according to my Facebook stalk. This stalk also revealed that this guy is/was/formerly engaged within the last six months.
Call me crazy, but this merely intrigued me. One of our mutual friends also told me that he was a left-wing self-righteous twat but this didn't really set me back either, just made me more excited to meet him. As the icing on the cake, I later found out that a previous conquest of mine told Date #22 that he had dodged a bullet which I found a) so fucking rude and b) so fucking accurate.
Date #22/Tintin talked fast and immediately gave off this non-flirty vibe. I think that was his style. It was as though I was immediately friends zoned, or I was having sex with his brother and he was trying to suss me out to see if I was worthy of his bro while politely tolerating me at the same time.
I don't expect my dates to be drool and crotch-grabbing, but I enjoy a false sense of security when I'm on a date and am constantly reassured every three or four seconds about how great I am.
During our caffeine fix I found out three things about him.
He was engaged VERY recently. I was totally a rebound Tinder date.
He was previously a journalist and worked in media. This pissed me off. He was definitely going to be a better writer than my uneducated, barely comprehensible self and he was going to judge anything I wrote.
He was smoother than I expected. By that, I mean he had a quick wit and talked fast. I liked that about him.
From first impressions, I thought Date #22 would be quiet and unassuming (read: boring loser) but he was a lot more put together than my Tindersumptions had led me to believe. I didn't expect this and after 21 dates, you would think I'd have it sussed.
There wasn't much disagreement between (from my perspective!) but I felt like his body-language and chat had friend-zoned me before I could even bring out my adorable-slutty charm on. That, or he took my previous conquest's advice seriously. Regardless, I wasn't too gutted.
My free coffee finished after we walked around Cuba Street making small talk about everything and nothing, therefore my time for him expired and I had to get back to work. He invited me later to attend a work event with him later on that night (my adorable slutty charm must have worked) but alas, I had another Tinder date lined up.
Edit: I had written this blog thinking I was so clever for referring to him as TinTin. Turns out, I wasn't the only one who thought he looked like TinTin. Go figure.